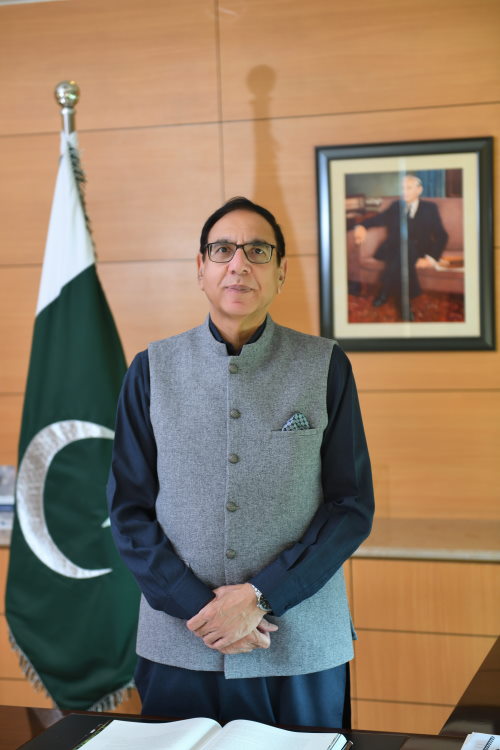 Welcome Back COMSIANS!
My Dear Students, Faculty and Staff Members,

I welcome you all, specially our new students, to COMSATS University who are about to begin one of their most exciting times in life. This year has really been challenging with everyone confined to their homes, spending time with families, learning new skills, but now its time to get back to the "new normal". Complimented by the World Health Organization and after a great deal of hard work and planning, the time we have been anticipating is finally here.

Given that we have had some unsettling times, COMSATS University facilities will look different this semester. Therefore, on the guidance of experts, we have devised a strategy to gradually open up services to their full scale. Initially, all campuses of CUI will run a combination of online and hybrid courses for the Fall 2020 semester. Some students will continue to connect remotely this semester. This plan, of course, is subject to change based on new guidance from the Government of Pakistan.

Keeping our COMSATS community safe is a shared responsibility. First and foremost, please take simple actions such as physical distancing, wearing face masks, frequent hand washing, personal protective equipment, viral testing where required, and contact tracing to help prevent the spread of the virus. We have displayed basic safety standards in all campuses and will work together to religiously follow them. Provision of safe and healthy environment at campus for all members of our community is our priority in order to fulfill the academic mission.

Nearly six months ago, we converted our instruction and service delivery to a successful remote online model. Such an extreme switching, without warning, is an accomplishment for which all of us should be proud of. Thanks to our faculty and staff for their hard work and dedication.

I will urge all the students to exert fully on their studies, which after a long break, need a new spirit to start up. I would request all faculty members to guide our students with empathy and kindness and remain vigilant about safety measures, and their implementation. The seniors should help us take care of new-comers as they are now part of a large fraternity of COMSIANS.

Ample prayers and best wishes to all. I look forward welcoming you into the new academic year. Thank you for working together.

Pakistan needs more COMSIANS!
Prof. Dr. Muhammad T. Afzal
Rector